Sports & Fitness Equipment by Landscape Structures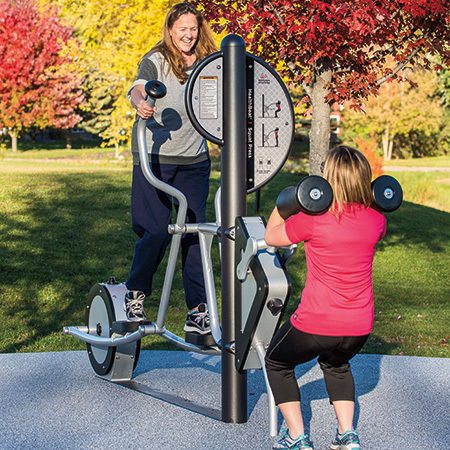 Our Sports & Fitness equipment provides fitness components that are designed for outdoor parks and playgrounds where people of any ability can challenge their physical fitness and work toward improving their health from head to toe. We make it easy to add fitness to outdoor play.
Related Links
Introducing FitCore Extreme Outdoor Fitness Equipment!
Inspired by the exploding popularity of high-intensity strength training, Landscape Structures' custom designed FitCore Extreme features 27 pre-designed challenges to encourage teens and adults to get and stay fit.
Related Links